Are We Done Fighting? is brimming with the latest research, practical activities, and inspirational stories of success for cultivating inner change and spreading peace at the community level and beyond.
Finally understand...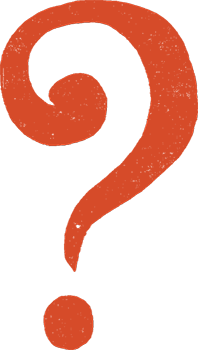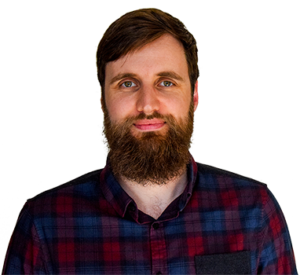 Matthew Legge loves exploring the evidence and sharing interesting stories. He's particularly passionate about making communication honest, simple, and accessible to multiple audiences. He's worked in the nonprofit sector for the last 13 years, with a focus on building health, dignity, and human rights. He's supported locally-led peace initiatives in North America, Latin America, the Caribbean, Africa, the Middle East, and Asia. He's served as a volunteer, consultant, board member, and full-time staff member.
Since 2012, Matthew has worked for Canadian Friends Service Committee (CFSC), the peace and social justice agency of Quakers in Canada. Quakers are widely respected for their efforts to prevent war and transform conflicts, as well as their impartial support for war victims.
As CFSC's Peace Program Coordinator, Matthew has had the opportunity to learn from Quakers across Canada and in the US, Europe, and Africa. Are We Done Fighting? is written for a general audience as part of Matthew's work for CFSC, and all proceeds received from the publisher go to support CFSC's peace and justice work.
Matthew's fascination with how diverse cultures organize themselves to solve different challenges led him to get a degree in Anthropology from the University of Toronto. He served for six years on the board of directors of the Ontario Council for International Cooperation, where he helped develop anti-oppression strategies. He currently resides in Toronto.
"What if there was something powerful you could do right now, today, that would impact not only your own life, but your whole community? What if others were already using skills and knowledge that you'd never heard much about, but that could be genuinely transformative?"
— Are We Done Fighting?

This is a book about thriving.
Packed with inspiration and cutting-edge findings from fields like neuroscience, social psychology, and behavioural economics, Are We Done Fighting? is an essential toolkit for anyone working to build dialogue, understanding, and peace as the antidote to the politics of hate and division.
Activities throughout the book help you put the learning into practice – either on your own or with a group. Experience the concepts you're picking up and learn how to translate them into real world action.
Understand yourself & others in more realistic ways
Peaceful relationships aren't just about being reasonable or taking the "high road." You'll learn all about the irrational biases that affect our thoughts and behaviors, start spotting them in yourself and others, and learn proven ways to motivate positive changes.
Practice the secrets to better communication
Develop your abilities in effective listening, understanding where others might be coming from, and communicating so that your needs can actually be met.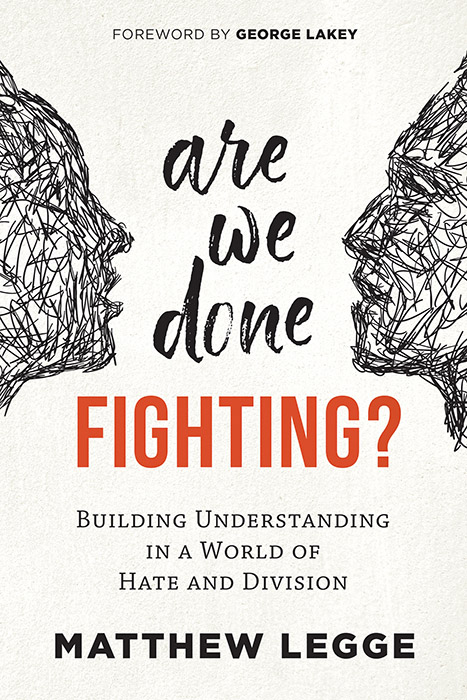 Recognize conflict styles & the dynamics at play
Discover straightforward and illuminating ways to analyze and understand conflicts, as well as the many ways that successful conflict transformation happens without rigid conflict management tools.
Learn how to intervene & address bigotry & hate
Explore and experience effective practices for stepping in during escalating conflicts. Gain the confidence to stop being a bystander and live out your values, even in high pressure situations.
While being easy to understand, Are We Done Fighting? doesn't cut-corners or claim that there's only one principal cause to complex and evolving problems. It offers many options and let's you choose which ones work for you.
Just enter your email to receive a free chapter. Easy as that.
This chapter will give you a taste of why Are We Done Fighting? is such an informative and useful read. It focuses on beliefs. You'll discover new insights into why we believe what we do. You may never engage in an argument the same way again.
What this book is not :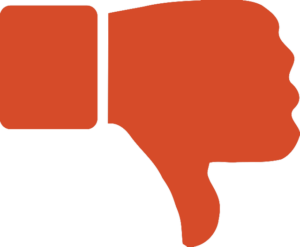 There's no more important moment for this than right now.
Get your copy today and uncover new ways to use your power!
Are We Done Fighting? includes activities designed to be done together with your school club, faith community, or other groups. The book even has an appendix full of advice on how to facilitate these kinds of workshops. But if you'd like help, feel free to be in touch to discuss Matt coming to your event to either give a brief presentation or facilitate a longer workshop.
To share your stories about using the book, your questions, comments, and ideas, to request a review copy, or for any other inquiries, please don't hesitate to reach out. Matt and the other Canadian Friends Service Committee staff do our best to answer all messages as soon as we can.
Get in Touch!